Cherry Picking | Cherry Torn
Jun 3, 2020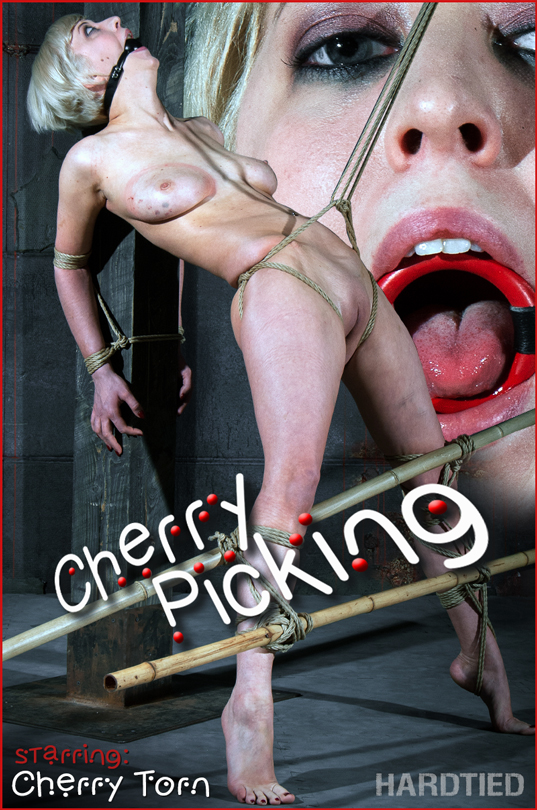 Having your tits zip tied is awful enough. Being lead around by them is even worse. Being dragged around while helplessly bound and blindfolded is the worst. That's Cherry's problem. She has to roll around and squirm with her tit being tugged on.

After her tit had suffer its time to move on to her cunt. Cherry's little gash doesn't really look all that red... Yet. Some flogging, some skewers, some sharp wires, will begin the process of turning her slit pink.
[Archive] 5 Shades of DeGrey:
The Third Shade | Rain DeGrey | Cherry Torn
Jan 21, 2016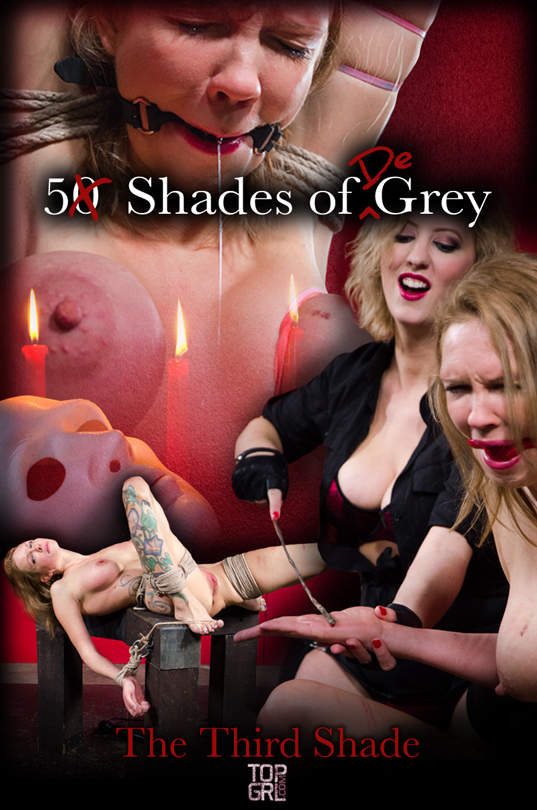 It's been a restless night for Rain DeGrey. She was reading every housewife's favorite bit of smut before turning in, but unlike most she didn't find it all that appealing. Her subconscious, on the other hand, appears to have really taken a liking to it. Every time she falls asleep she slips back into the dreams. First the men came and used her holes, mercilessly. Then one came along and tried to break her body in a different way, with rope bondage and pain. And as she dozes off again she wonders what fresh torment awaits her.

She was expecting men. She was wrong. This time there is a beautiful blonde with huge tits waiting for her on the other side, and she is just as evil as the others. Tying off her tits, clamping her pussy, and beating her while Rain cries her eyes out, this mistress is a savage domme. Rain is quivering, literally shaking as her pussy is flogged and then fucked. The woman of her dreams has a huge strap on, Rain has a tight hole, and the two are going to become intimately acquainted.

Body rocking orgasms blank out her thoughts. How can this keep happening? She never thought about bondage or discipline before. She thought it was idiotic when she read it. But now all of her dreams are consumed by it. And every time she wakes up she is wetter than the last. She is so horny she is touching herself in her sleep. And what happens next at InfernalRestraints.com will push things even further.


Banging blonde Cherry Torn
sybian blasted and roughly
fucked by BBC with brutal
deepthroat! | Cherry Torn | Matt Williams | Jack Hammer


Jan 13, 2016


137 Images • 17:34 Min Video

Busty blonde cums her brains out on cock and the world's most powerful vibrator

She is back. The legendary Cherry Torn. That ass. Those tits. Her endless desire for the dick. We actually can't keep this one away. She needs the bondage and rough sex and epic orgasms and breathplay via cock that Sexuallybroken provides. You can't blame her for craving destruction by dick. She knows what she needs.

We start off this this flexible slut bound on her back with her head hanging off the edge of our handy fuck stool and a sybian jammed tightly against her smooth shaved pussy. The sybian is a relentless machine. Pussy does not stand a chance against it. Just to make it harder, we add epic pounding deepthroat straight to her face.

The deep throat is effective but just a warm up. Once the wave of orgasms has washed over her, we remove the sybian and replace it with cock. Cherry's eyes roll into the back of her head. It is the look of a well fed cock slut. It is why she is here.

The endless orgasms, brutal facefucking, strict bondage and merciless pussy pounding tip Cherry over the edge. She is gone. The lights are on but nobody is home. Our cock slut has gotten exactly what she craved. If only there were more like this one…she is magic.
All natural sex bomb Cherry
Torn bound doggystyle and
facefucked by BBC with
merciless fucking! | Cherry Torn | Matt Williams | Jack Hammer


Dec 25, 2015


98 Images • 14:22 Min Video

Busty big butt blonde bent over belt bound and used roughly by hard cock

Delightful Cherry Torn. Cherry of the all natural body, booming butt and beautiful breasts. Cherry of the unstoppable sex drive, drooling deepthroat and relentless orgasms. This cum slut was built for bondage and rough handling. Her flesh calls out for the restraints and her holes call out for the cock. We are here to give her exactly what she desires.

Bound down with belts doggy style in cute little knee socks with both ends completely exposed and wide open, her holes are ready for the training. So train them we do. Both cocks step up and turn Cherry Torn into a sex sandwich as her eyes glass over. As the cock owns her mouth the drool pours out.

This is what a happy Cherry looks like. Drooling, moaning, destroyed and unable to remember her own name due to the wall of orgasms that hit her like a brick. She is completely undone. Which is exactly how we like them to be.

We love this cum slut. She is truly doing what she loves, and it shows. If only they could all be such unapologetic cock whore like Cherry. Alas. Well at least we will always have today. It was a pleasure. As always.
[Archive] Delicious Darling | Dee Williams | Cherry Torn
Oct 19, 2015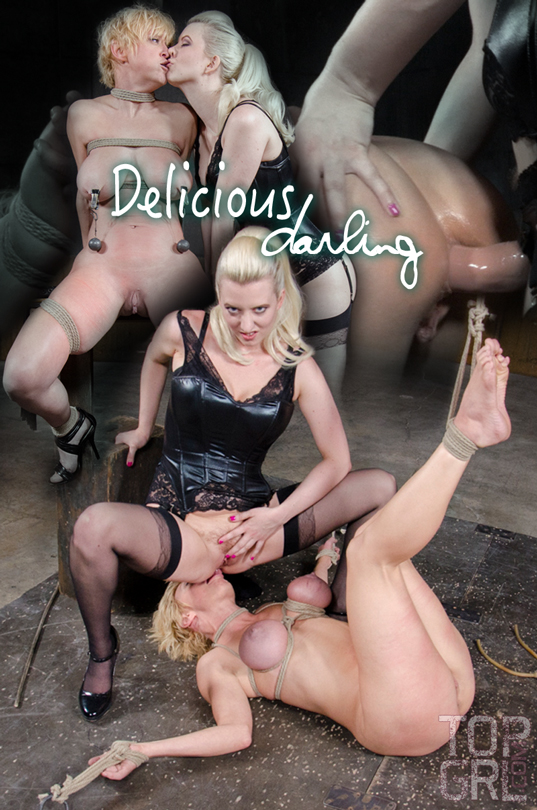 They say that a woman knows what a woman needs. They say that there is no substitute for a woman's touch on a woman's body. Cherry Torn certainly knows quite a bit about Darling and what makes her tick. While they're talking before play time even begins Darling is spilling her guts on her turn ons and her fears and Cherry is taking very careful notes, planning a devious day of domination.

Verbal abuse is almost as effective on Darling as the physical stuff is. She loves being talked down to and humiliated while being beaten and fondled. She isn't shy about how much she loves being used. She moans like a whore every time Cherry goes anywhere near her pussy and when she does have an orgasm she squirts and screams like it is her first time.

Cherry wants more than to just make Darling suffer and scream, though. She has needs of her own. That's why this is going to end with her mounting up on Darling's pretty little face and getting her pussy licked until she is satisfied that this well trained bisexual slut will never forget the way she tastes. And as a reward for a pussy well licked, Cherry straps on and rides Darling until she has cum so much she can barely keep her legs under her.